BOB WHITE
UFO HARDEVIDENCE
BUBBLE CHAMBER RADIATION TESTS
San Diego, California Nov. 2006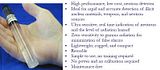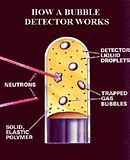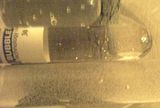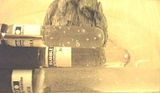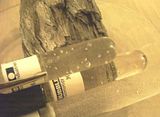 Neutron radiation detected.
CLICK PICTURES FOR LARGER VIEW

The metal recovered by Bob White
was formed outside of earths atmosphere.

Tests performed by MIT research associate Robert Golka and Larry Cekander,
Lead Projects Coordinator from the Museum of the Unexplained have created an intense
interest with members of the scientific community to look at the Bob White
Object with a more in depth study that wasn't forth coming before the Neutron
Bubble Chamber tests done in November of 2006 in San Diego.

Neutron Radiation should not be present in the object.
This is not guess work or wishful thinking. The radiation excists.
Many other things present in the metal shouldnt be there either but the
Thermal Neutron test is a diffinitive finding of off earth origins along with the
Mars connection in Strontium.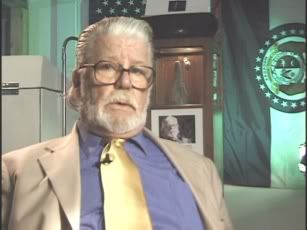 Bob White
The only man to recover physical evidence from a
UFO ENCOUNTER.
have government declassified files showing a
simialar object recovered in Denmark in the 40's by the ARMY,
Pass 3 polygraph tests to what he saw
and have the material tested at 10 laboratories.
The object matches nothing made on this planet.
The object has documented, verified EXTRATERRESTRIAL origins.
This isnt science fiction, This is science fact.

This is the best physical evidence case ever presented to the public.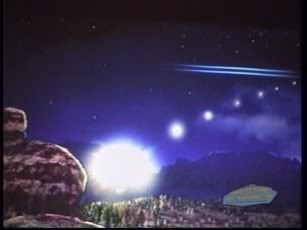 UFO HARD EVIDENCE VIDEO members site.




The above Object was recovered
by Bob White during his UFO encounter in 1985.

The Mars connection!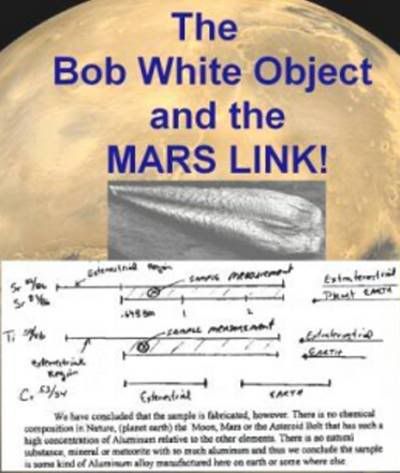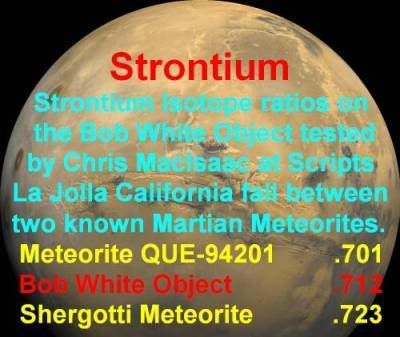 Part of email from La Jolla above.

The only way to get this to the world is with your help.

Museum of the Unexplained
Research-Investigation-Education

This TRUTH will not be DENIED!